Why is Damdama lake so famous in Gurgaon?
Damdama Lake in Gurgaon stands as a serene oasis, drawing crowds from all over with its natural beauty and recreational activities. This picturesque lake has garnered immense popularity for its tranquil surroundings and the plethora of experiences it offers. Whether you are seeking a peaceful escape from the city chaos or an adrenaline-pumping adventure, Damdama Lake has something for everyone.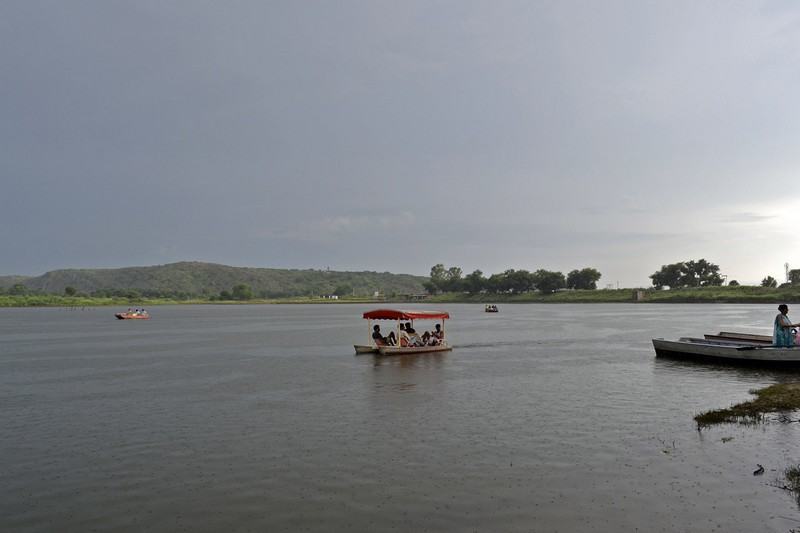 Five reasons to visit Damdama lake Gurgaon
Damdama Lake in Gurgaon, offers a multitude of reasons to visit.
The breathtaking natural beauty of the lake is a sight to behold. Surrounded by lush greenery and serene landscapes, Damdama Lake provides a peaceful escape from the bustling city life.
The lake is the perfect spot for adventure enthusiasts. From boating and kayaking to rock climbing and hot air ballooning, there are various thrilling activities to indulge in.
Damdama Lake is a birdwatcher's paradise. With over 190 species of birds, it offers a unique opportunity to observe and photograph these magnificent creatures in their natural habitat.
The lake is a perfect spot for picnics and family outings. The tranquil surroundings and ample space make it an ideal location for relaxation and quality time with loved ones.
Damdama Lake is home to a number of luxury resorts and campsites, offering a chance to unwind and rejuvenate in a serene and picturesque setting. With its scenic beauty, adventurous activities, abundant wildlife, and recreational options, Damdama Lake is undoubtedly a destination worth exploring.