India Gate Delhi
India gate in Delhi is among the most visited and people's favorite places in India. It is located in the capital of India, Delhi. It is situated on the eastern tip of the ceremonial parkway, Rajpath, which is approximately 2.3 km away from Rashtrapati Bhavan. It is a historic site that is being devoted in order to honor Undivided India's Army men who died between 1914 & 1921 throughout World War I. Their names are inscribed on the walls of the monument. India Gate has since become a symbol of India's struggle for independence, and it's a reminder of the sacrifices made by the brave soldiers who fought for their country.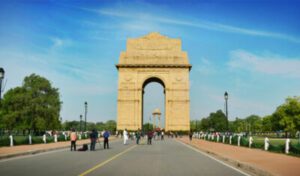 Visiting Detail
Location:

Rajpath, India Gate, New Delhi-110001

Established: 10th February, 1921
Architect: Edwin Lutyens
---
Architecture
India Gate is 42 m high and 9.1 m wide at the core of a structure of hexagonal shape with a 625 m. It has 360,000 sq. meter of the area in total. The construction material is mainly from Bharatpur sourced red & yellow sandstones.
Amar Jawan Jyoti
An L1A1 rifle installation, covered by a war shield over a plinth covered in black marble. It is positioned below the India Gate arch. Four urns circle the framework with continuously burning CNG-ignited flames. The letters "Amar Jawan" are engraved in gold on each face of the war memorial. It was constructed in December. 1971 and named Amar Jawan Jyoti, or Flame of the Eternal Soldier, for paying homage to the Indian troops who died in the war.
Nearby attractions
The India Gate is located in the heart of Delhi and is surrounded by many other tourist attractions.
One such attraction is the Rashtrapati Bhavan which is just a short drive away. The Rashtrapati Bhavan is the official residence of the President of India and is a must-visit for anyone interested in Indian history and architecture.
Another popular attraction near the India Gate is the National Museum. The museum houses a vast collection of art, artifacts, and manuscripts from different periods of Indian history.
If you are interested in exploring more historical sites, the Red Fort is another popular destination in Delhi. Built-in the 17th century.
For those interested in shopping and experiencing the local culture, Connaught Place is a great place to visit.
Facts about India Gate
The India Gate has 13,516 names of British Indian soldiers who died in the First World War inscribed on its walls.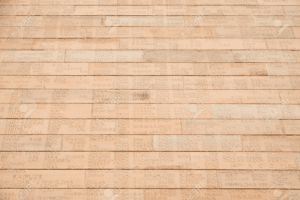 Amar Jawan Jyoti, the eternal flame, was added to the structure in 1971, to pay homage to the Indian soldiers who laid down their lives in the Indo-Pakistan War of 1971.
The India Gate is surrounded by lush green lawns that are a popular spot for picnics and family outings.
The structure is illuminated with floodlights every evening, making it a spectacular sight to behold.
The India Gate has been featured in several Bollywood movies, making it an even more popular tourist attraction.
Tips for visiting India Gate
The best time to visit India Gate is in the evening when the monument is beautifully lit up. You can also enjoy a pleasant stroll around the surrounding gardens.
India Gate is a popular tourist spot, so it's important to dress modestly and respectfully. Avoid wearing revealing or offensive clothing.
Delhi's heat can be intense, especially during the summer months. Make sure to carry a water bottle with you and stay hydrated throughout your visit.
You'll want to capture every angle of this stunning monument, so don't forget to carry your camera or smartphone.