Why is Mangaldas Market so famous in Mumbai?
Mangaldas Market in Mumbai has more than 100 garment & fabric shops. The market is spread over a large area which is divided into 9 narrow lanes each filled with a variety of shops selling everything from sarees, salwar kameez, and lehengas to embroidered fabrics. Mangaldas Market in Mumbai is famous for clothes and fabric shops. The wholesale shops of Mangaldas market attracts more than 1 lakh shoppers daily.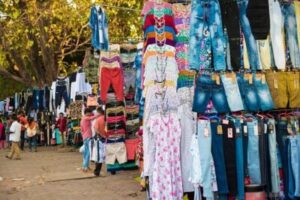 Visiting Detail
Location: Kalbadevi, Mumbai, Maharashtra, India
Closed: Sunday
Market Timings: 10.00 am to 9.00 pm
---
The popular shops in Mangaldas Market
Here are some of the popular shops that you must visit when going to Mangaldas Market in Mumbai.
Roopkala: Roopkala is known for their exquisite collection of traditional wear, including sarees, salwar suits, and lehengas. The shop has been around for more than 60 years and has a loyal customer base.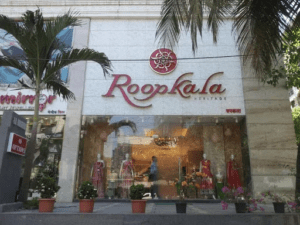 Jai Hind: Jai Hind is known for their high-quality fabrics and contemporary designs. It has everything from casual wear to formal attire.
Bombay Cloth House: This shop has a vast collection of fabrics, including silk, cotton, and chiffon.
Shreeji Collection: Shreeji Collection is a popular shop for bridal wear. They have a collection of lehengas, sarees, and salwar suits, all designed for the modern bride.
Heera Panna: Heera Panna is a jewelry shop that has been around for more than 40 years and they have a good collection of gold, silver, and diamond jewelry.
Nallis: This shop specializes in silk sarees and has a huge collection of them in different colors, designs, and styles. The quality of the fabrics is exceptional, and the prices are on the higher side.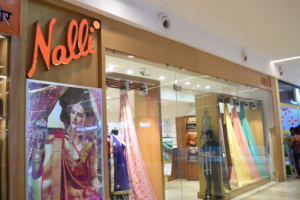 Shri Arihant Jewellers: They specialize in traditional Indian jewelry and have a wide range of designs to choose from. They have everything from gold necklaces to silver bangles, and their prices are very reasonable.
Rajasthan Emporium: Rajasthan Emporium offers a wide range of fabrics with unique designs and embroidery work. They specialize in fabrics like Bandhani, Leheriya which are unique to Rajasthan.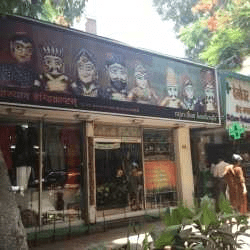 Kala Niketan: This shop is known for its exquisite collection of silk fabrics and sarees ranging from Banarasi silk, Chanderi silk, and Tussar silk.
The Bombay Store: They offer a wide range of cotton fabrics with prints that are inspired by Mumbai's culture and heritage.
Fabindia: Another popular shop is the Fabindia Outlet, which is famous for its ethnic clothing and home decor items.
Maurya Gifts and Crafts: If you're looking for souvenirs to take back home, then Maurya Gifts and Crafts will be the great option.
Kanchan Jewelers store:This jewelry shop is famous for its traditional Indian jewelry designs including earrings, bangles, necklaces, and rings.