RBI Monetary Museum in Mumbai
The RBI Monetary in Museum, offers visitors a unique opportunity to explore India's monetary history, from ancient times to the present day. The museum has a vast collection array of coins, currency notes, and other artifacts related to India's monetary history. It has various phases of monetary development in India, including the barter system, the use of cowrie shells as currency, the arrival of foreign coins, the introduction of paper currency, and many more.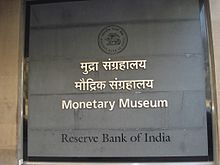 Visiting Detail
Location:

Amar Building, Ground Floor, Sir Phirozshah Mehta Road, Fort, Mumbai, Maharashtra-400001

Timings: 10:45 am to 05:15 pm
Closed On: Monday and bank holidays
Entry Fee: free
Type of Attraction: Numismatics, Economic history
Year of Construction: 2004
Inaugurated by: A. P. J. Abdul Kalam
---
Highlights of RBI Monetary museum
Monetary Museum has an exhibit dedicated to this milestone moment in India's economic history that is the Nationalization of banks in 1969.
Visitors can learn about how the RBI worked with the government to take over the private banks and create a more stable banking system.
From the introduction of the first rupee notes in 1861 to the demonetization of high-value notes in 2016, the RBI museum has everything to learn.
The RBI Monetary Museum is the rare collections of coins and currency notes on display.
The museum has a vast extensive collection of coins that date back to the ancient times, such as the Janapada coins, punch-marked coins, and the Gupta gold coins.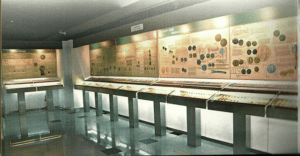 The collection also includes notes issued during the British Raj, such as the 10,000 rupee note issued in 1938.
One can see various coins and banknotes issued during this period, including the famous "Anna" coins introduced by the British in 1835.
The museum has various artifacts on display, such as printing plates, dies, and machines used in the printing and minting of banknotes and coins.