Sultanpur Bird Sanctuary in Gurgaon
Sultanpur National Park in Gurgaon also called bird sanctuary is a must watch for nature enthusiasts and bird watchers alike. With its diverse array of flora and fauna, Sultanpur National Park offers a unique opportunity to escape the chaos of urban life and immerse yourself in the serenity of nature. From migratory birds to rare species of plants, this park is a heaven for wildlife enthusiasts and photographers. Whether you are seeking a peaceful retreat, an educational adventure, or simply a break from the monotony of everyday life.
Lets know the features of this amazing naturally beautiful park.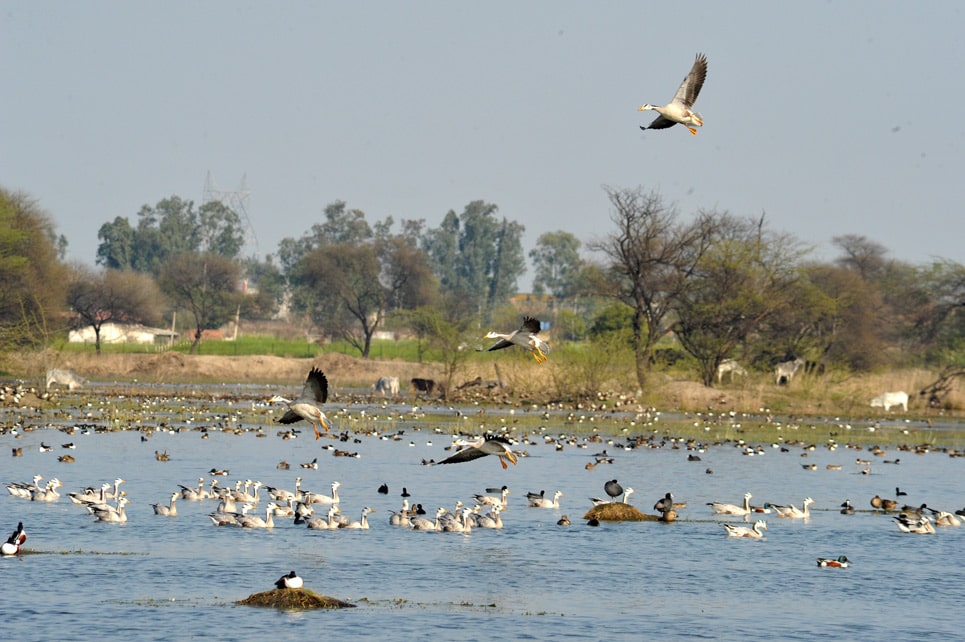 Five reasons to visit Sultanpur Bird Sanctuary
Sultanpur Bird Sanctuary in Gurgaon has many reasons to visit but here we are going to discuss five:
Sultanpur is home to over 250 species of resident and migratory birds, making it a paradise for bird watchers. The park provides a peaceful sanctuary where you can spot rare and beautiful species such as the Siberian crane or the painted stork.
The park's serene and picturesque surroundings make it an ideal spot for a peaceful getaway. Take a leisurely stroll along the tranquil pathways or sit by the lake and immerse yourself in the beauty of nature.
This bird sanctuary offers a unique educational experience. The park provides informative nature trails and guided tours, allowing visitors to learn about the diverse flora, fauna, and wildlife that call this park home.
The park also offers excellent opportunities for photography enthusiasts. Capture stunning images of birds in flight or the breathtaking landscapes that surround you.
Finally, Sultanpur National Park is conveniently located near Gurgaon, making it easily accessible for a day trip from Delhi or a weekend excursion. So, pack your binoculars, grab your camera, and get ready to experience the wonders of Sultanpur National Park.