Quick info about South Delhi
South Delhi is divided into three sub divisions namely Saket, Hauz Khas and Mehrauli. It is surrounded by Yamunanagar to the East and by districts of New Delhi to North Faridabad, District of Haryana, Gurgaon district of Haryana.
Native languages being spoken in South Delhi are Hindi Punjabi Urdu and English.
The nearest cities which are connected to south Delhi are Faridabad and Gurgaon
Official website is dmsouth.delhi.gov.in
Hauz Khas which is closely connected to South Delhi which has a great growth rate in trendy and modern shops and lodging. South Delhi is becoming famous day by day among tourists. It has many historical monuments and has good connectivity to Delhi Metro which makes it a preferable location for the people to live. It is an attractive place for the young visitors and college going students to stay here in hostels and PG.
Let's have a look into some of the famous and renowned hotels in south Delhi.
Eros hotel, New Delhi, Nehru Place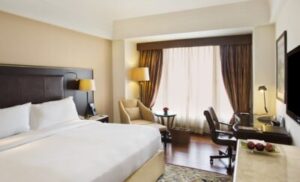 Location: American plaza, Nehru Place, South Delhi, New Delhi, India 110019
Nearest landmarks:
The Surya Hotel, New Delhi
Location: New Friends Colony, South Delhi, New Delhi, India 110024
Nearest landmarks
Hotel Rockland, CR Park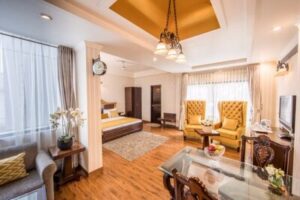 Location: B 207, CR Park, Outer Ring Road, South Delhi, New Delhi, India 110019
Nearest landmarks
Lotus temple is 2.04 km
Humayun's Tomb is 5.63 km
Qutub Minar is 6.01 km
Crowne Plaza, New Delhi, Okhla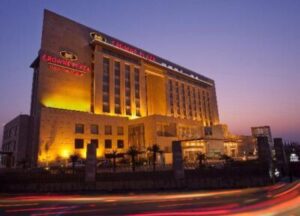 Location: Plot No.1, Community Centre, Phase 1, Okhla, South Delhi, New Delhi, India 110020
Nearest landmarks
Lotus temple is 3.07 km
Humayun's Tomb is 7.5 km
Qutub Minar is 8.5 km
Hyatt Regency hotel, Delhi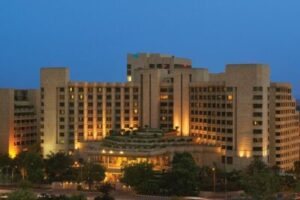 Location: Bhikaji Cama Place, Ring Road, South Delhi, New Delhi, India 110016
Nearest Landmark
Lodhi Garden is 4.67 km
Qutub Minar is 4.95 km
India Gate is 6.5 km
The Manor Hotel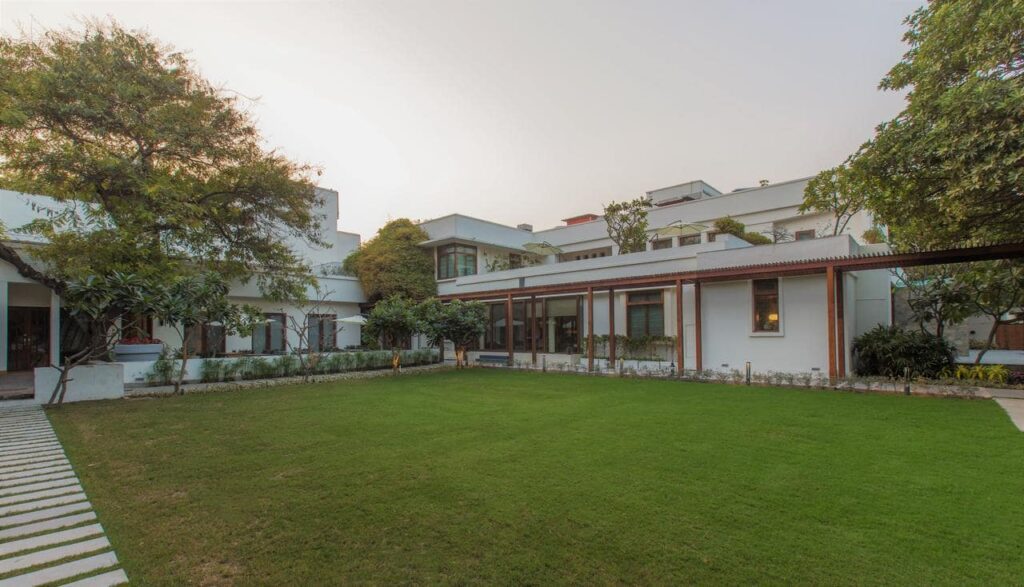 Location: 77 Friends Colony, South Delhi, New Delhi, India 110085
Nearest landmarks
Lotus temple is 1.85 km
Humayun's Tomb is 2.61 km
Lodhi Garden is 4.48 km
Svelte hotel and personal suits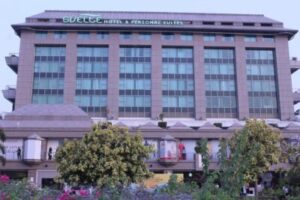 Location: A3 District Centre, Saket South, Delhi New, India 110017
Nearest landmarks
Qutub Minar is 3.36 km
Lotus temple is 4.8 km
Lodhi Garden is 7.53 km
---