Use of Fabiflu 400 tablet
Each medication has a side effect. Some them can be low and some can be high. Fabiflu 400 tablet also has some side effects which will be discussing here. This is used to treat mild to moderate coronavirus disease which is also known as covid-19 virus in adults. This is an antiviral medicine. The main purpose of this medicine is to stop the virus from multiplying and so it decreases the viral load on adults.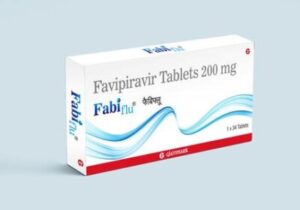 This tablet is generally taken as per the need of the adult and the suggestion given by the doctor.
Side effects of Fabiflu 400
Increases the Uric acid levels in the blood.
Decrease white blood cell count
Increases liver enzymes
Increases diarrhoea
Suggestion taking this medicine
If you have issues related to kidney or liver, You should always inform your doctor before taking this medication.
Not recommended for pregnant women
It is not suitable for the pregnant woman or the woman who are suspected to be pregnant or the breastfeeding mothers. It may cause harm to the Unborn baby in the womb or the feeding mothers. In this case the woman should contact the doctor before taking this medicine. This medicine is a hypersensitive drug which can have many side effects related to the Uric acid levels and gut issues etc.
Right time to take fabiflu tablet
When you have high symptoms of coronavirus disease then it is suggested to take this medicine . The common symptoms of coronavirus disease are fever, cough, loss of taste and smell, difficulty in breathing, diarrhoea. Though, diarrhoea is not common in all human beings. These symptoms can vary from adult to adult .
In these situations the doctor suggests this medicine to control these symptoms. Depending upon the viral load of the adult this medicine is advisable to take.
Substitute of fabiflu 400
There are many substitutes in the market which have low side effects in comparison to Fabiflue medicine which can be taken in place of this medice. Some of them are given below:
Favilow 400mg Tablet – By MSN Laboratories
Cipvir 400mg Tablet – By Cipla limited
Favipill 400mg Tablet – By J B Chemicals and Pharmaceuticals Limited
Favmac 400mg tablet – By Macleods Pharmaceuticals Limited
How to use fabiflu 400 tablet
Generally this medicine is taken on the advice of the doctor. It can be swallowed directly with water as a whole. It should not be chewed or broken. It can be taken with or without food. but it is advisable to take this medicine on a fixed time.
If you forget to take the medicine?
If you forget to take medicine at regular intervals, don't panic, just take this medicine as soon as possible. If it is the time to take the next dose then, skip that dose and go back to your regular schedule of medication but do not overdose on it.
How does fabiflue work?
This medicine is an antiviral medicine which stops the covid-19 virus from multiplying. Therefore it decreases the viral load on the body and thus restricting the spread of the infection in the disease eventually helps in the fast recovery of the body.
Some important tips
Please stop this medication as soon as you encounter any allergic reaction on the body like difficulty in swallowing or breathing, swelling of face or eyes or any other body part.
This medicine should be taken only on the advice of the doctor or under the supervision of any Healthcare person.
Generally this medicine can be taken on an empty stomach or with food. It is best to take this medicine after meals as this has a low chance of stomach infection or less chances of nausea or vomiting.
Always inform your doctor if you are pregnant or breastfeeding mother before taking this medicine
Always inform your doctor if you have any issues related to uric acid kidney or liver before taking this medicine.