Linking Road market
Linking Road in Mumbai is a road which connects Bandra Talkies to Santacruz West, Mumbai. It is the third largest shopping district in India in terms of revenue and footfalls. Linking Road Market is one of the biggest markets in Mumbai. Everyday thousands of people come to sell and buy goods. People visit this place not just for shopping, but people also come here to have fun and spend good time with one another and enjoy themselves. Linking Road is located in Bandra, Mumbai which is a very famous market among the people. Everyday people come here to eat and drink and have good shopping. This is the favourite place of Mumbai people.
A lot of things like clothes, jewellery, shoes, decorations are available here. Linking Road is also famous for food and drinks. People's favourite restaurants are in the linking road. People often come here together on special occasions to eat and have a good time.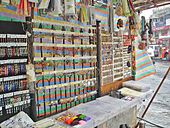 Visiting Detail
Location: Bandra, Mumbai, Maharashtra
Closed: Open all 7 day
Market Timings: 11.00 am to 10.00 pm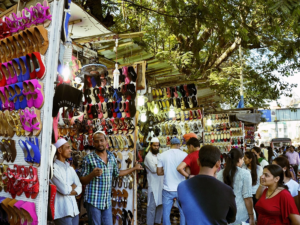 ---
Best time to visit the market
Although you can come to the Linking road market for shopping throughout the year, at the same time there are some times which are more suitable for shopping, so let's talk about that. If you are coming in the summer, then it would be better if you come from February to June. During this time, there are a variety of clothes.
If you are coming in the rainy season, then keep in mind that do not come during weekends because most of the markets here are very crowded during the weekend during this season.
The best season for shopping is the winter season which starts in November and ends in February. The sky is quite clear and there is no humidity during this season. So, you will be able to spend more and more time in the market.