Wax Museum Jaipur
One of the most unique and fascinating places you can visit is the Wax Museum Jaipur if you're planning a trip to Jaipur, India. It features an impressive collection of lifelike wax figures of famous personalities, including Bollywood stars, political leaders, sports icons, and historical figures.
The wax museum was founded in 2016 by a local businessman, Mr. Anoop Srivastava, who was inspired by Madame Tussauds Wax Museum in London. The museum is a unique blend of art, culture, and entertainment that showcases lifelike wax statues of famous personalities from different walks of life.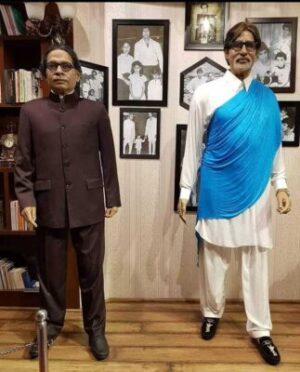 Visiting Detail
Location: Nahargarh Fort, Amer Road, Near Jal Mahal, Jaipur, Rajasthan – 302001
Closed on: All 7 days open
Timings: 10:00 am to 6:30 pm
Entry Fee: Foreigners – Rs. 700 per person | Indians: Rs. 350 per person
Best time to visit: November to March
Is Photography allowed: Not allowed | can hire a photographer
---
Highlights of the Wax Museum Jaipur
The Wax Museum has more than 30 life-sized wax figures of famous personalities from different fields such as politics, sports, entertainment, and history. Some of these are the wax figures of Mahatma Gandhi, Narendra Modi, Amitabh Bachchan, Sachin Tendulkar, and many more.
The museum also has a section that showcases the history of Rajasthan like statues of Rajasthani kings, queens, and warriors depicting the rich cultural heritage of the state. Each wax figure is truly impressive.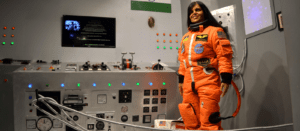 The Wax Museum Jaipur also has the wax figures of popular comic book heroes like Iron Man and Superman, and even famous musicians like Michael Jackson and Elvis Presley.
The wax museum also has the 5D cinema. This is an amazing experience with the thrilling visuals and special effects like wind and water to create an immersive experience. The films are short, but action-packed and sure to leave you wanting more.
The museum also features an impressive mirror maze which can be fun and challenging experience to test your sense of direction as you navigate through the twists and turns.
The museum has a souvenir shop where you can buy your necessary things. This shop has has a variety of items like miniature wax figures, keychains, T-shirts, and fridge magnets.
Special events at the Wax Museum Jaipur
The Wax Museum also hosts special events throughout the year like the live performances, exhibits etc. One of those events is the annual Halloween party, where the participants can dress up in their favorite costumes and take part in a variety of spooky activities.