Izz-un-Nissa popularly known by the title name Akbarabadi Mahal was the third wife of the fifth Mughal Emperor Shah Jahan. Sometimes, she is also referred by the name Sirhindi Begum. She ordered to build Akbarabadi mosque in Shahjahanabad. Shahjahanabad is old Delhi nowadays.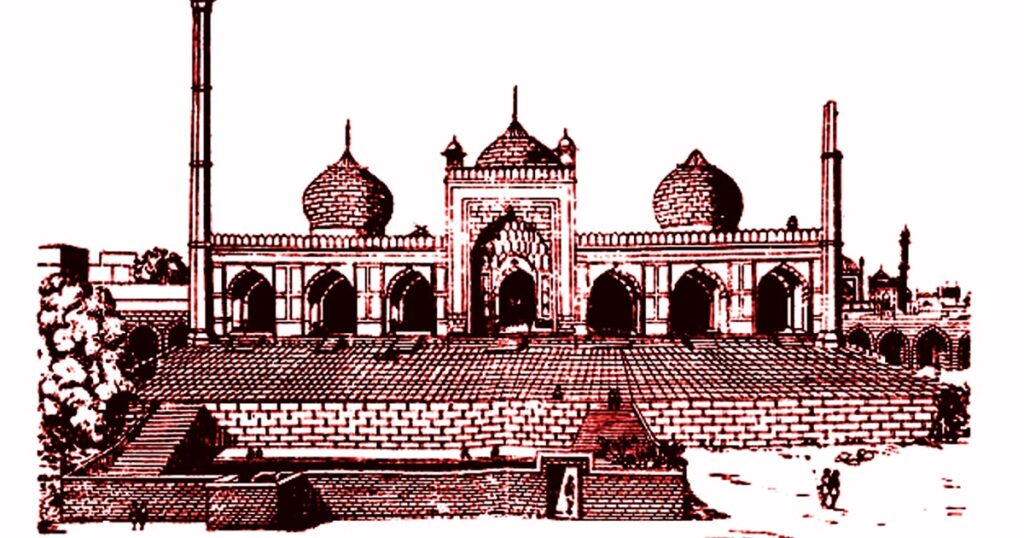 Quick Facts
Real Name: Izz-un-Nissa
Born: Not known
Died: 28th January 1678
Religion: Islam
Dynasty: Timurid
Spouse: Shah Jahan
Father: Shahnawaz Khan
Mother: Not known
Famous as: Third wife of Shah Jahan
Why Izz-un-Nissa is popular by the name Akbarabadi Mahal
Izz-un-Nissa was from Akbarabad (Nowadays Agra), that's the reason she is popularly known by the title name Akbarabadi Mahal.
Family
Izz-un-Nissa was the daughter of Shahnawaz Khan who real name was Mirza Iraj. His father was Abdul Rahim Khan-I-Khana who was popularly known as Rahim. He was a poet in the Mughal Empire during the reign of Akbar.
Izz-un-Nissa's father Shahnawaz Khan's grandfather was Bairam Khan. Bairam Khan was the chief military commander in the Mughal Army. He was a powerful statesman in the court of the Emperors Humayun and Akbar.
Marriage
The Emperor Jahangir had offered the governorship of all the newly established southern islands to the grandfather of Izz-un-Nissa. It was done on the request of Prince Khurram after the Deccan victory in 1617. At the same time, her father, Shahnawaz Khan was also holding the position of commander-in-chief of the southern islands. Both them served the service of Jahangir and Shah Jahan with full loyalty.
Shah Jahan then tied married to Izz-un-Nissa Begum who was Shahnawaz's young daughter. The marriage ceremony took place on 2 September 1617 in Burhanpur. It was a traditional wedding and thus she became Shah Jahan's third wife. It is said that Shah Jahan didn't even consult his father Jahangir for this marriage.
Children
After two years of marriage Izz-un-Nissa Begum gave birth to Sultan Jahan Afroz Mirza on 25th June 1619 at Agra. He was her only child. After his birth Shah Jahan didn't keep the child with himself. Instead he gave him to his great grandfather, Abdul Rahim Khan. He was under the care of the widow of the late Prince Daniyal Mirza along with the company of Abdul Rahim's daughter Janan Begum. Unfortunately, Izz-un-Nissa's son, died at a premature age in March 1621.
Though Shah Jahan married to Kandahari Begum and Mumtaz Mahal too. But it is said that his attraction towards Mumtaz was thousands times more in comparison to Izz-un-Nissa and Kandahari Begum. According to Qazvini, kandahari and Izz-un-Nissa were just holding the title of wifeship. However, as per Inayat Khan, after the death of Mumtaz Mahal, Shah Jahan started supporting Izz-un-nissa Begum and Fatehpuri Mahal (another wife).
Death
Izz-un-Nissa died 11 years after Shah Jahan's death. She died on 28th January 1678 in Agra. She was buried in Sirhindi Garden in the outskirts of Shahjahanabad (now-a-days Old Delhi).
Her tomb is popularly known as the tomb of Sirhindi Begum. This was also known by the title of Sirhindi Begum.
Architectural Contribution
Izz-un-Nissa Begum (Akbarabadi Mahal) had built a serai and a majestic mosque in a major market in south Delhi. Nowadays the mosque no longer exists. But according to the 19th century prints this mosque was similar to the one built by Fatehpuri Mahal and Jahanara Begum. Shah Jahan was using this mosque for prayers until his own mosque completed in 1656.