Abu'l-Nasir Muhammad (Hindal Mirza, the son of Babur) was born on 4th March 1519. He is known by the tag name Hindal which means "Taker of India" in turkish language. Hindal Mirza was the youngest son of Mughal Emperor Babur (first Mughal Emperor).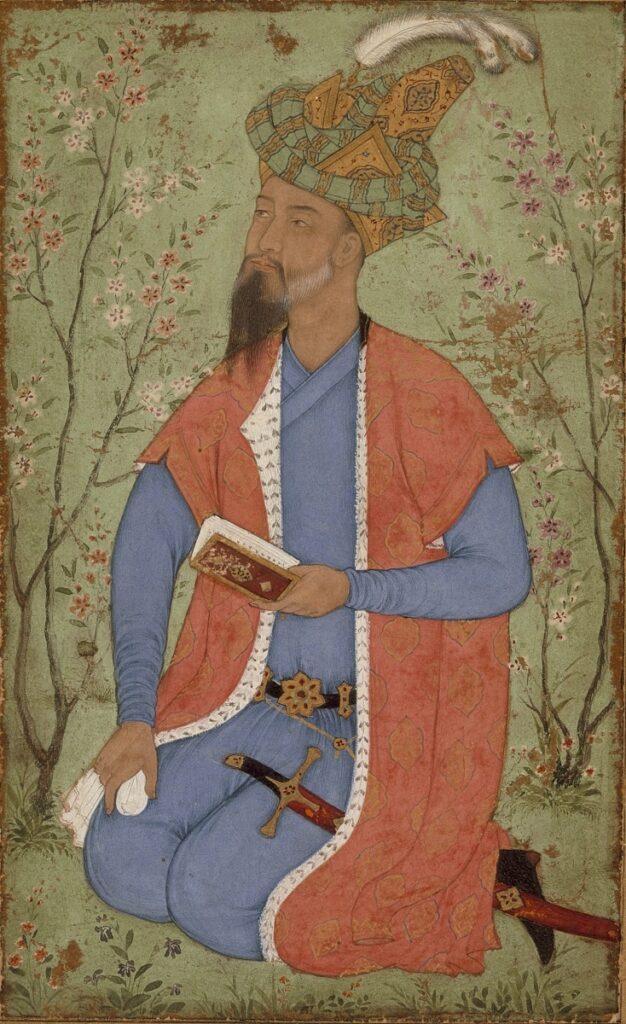 Hindal Mirza was also the younger half-brother of Humayun, the second Mughal emperor and also the father-in-law of Akbar, the third Mughal emperor. Additionally, he was the elder brother of Gulbadan Begum, who was the author of the book "Humayun-Nama".
Quick Facts
Hindal was appointed as the viceroy for the first time in Badakhshan in Afghanistan at the age of 10. He had a long military career which started at an early age. He was a successful and a fearless general. Hindal proved himself to be a strong contender of Humayun's successor by the royal council but this was dismissed by his older brother.
Hindal Mirza remained dedicated to Humayun unlike his half-brother Kamran Mirza who was rebellious. He died in 1551 while fighting for Mughals against the forces of Kamran Mirza. His wife and only daughter Ruqaiya Sultan Begum, who married to his nephew, Akbar and became the Mughal Empress Consort in 1556.
Early Life
Hindal Mirza was born in Kabul to Babur, the first Mughal emperor and his wife Dildar Begum. Babur had celebrated his son's birth in his biography: Baburnama. After 2 years of his birth, Hindal and his sister Gulbadan Begum were given to Maham Begum (third wife of Babur) to take care of them. Because Maham Begum had lost her 4 children during infancy, she had the wish to raise Hindal and his sister on her own way. She was also the Empress Consort between 1526 to 1530.
Hindal's 2 sisters Gulrang Begum and Gulchehra Begum and a younger brother Alwar Mirza had died in their childhood. Hindal Mirza was more close to his sister Gulbadan Begum. He was also the favorite child of Babur in comparison to Humayun. During the time of Babur's death, he asked for his youngest son instead of his eldest son. After this incident all other brothers didn't like Hindal.
Marriage
Hindal Mirza married to Sultanam Begum in the year 1537 in Agra. She was his cousin and the daughter of Muhammad Musa Khwaja. She was also the younger sister of Babur's brother-in-law, Mahdi Khwaja. Hindal's Aunt, Khanzada Begum who was childless brought up Sultanam and took care of her.
It has been described in Humayun-nama how Khanzada Begum had organized a grand treat in fame of their marriage. According to Gulbadan Begum, this marriage was the "most splendid and entertaining" where many royal and high ranking guests were invited. This type of marriage was never organised for any children of Babur. Mahdi Khwaja had gifted Hindal with a huge dowry and expensive gifts.
Hindal's relation with Hamida Banu Begum
In the book Humayun-nama, it is mentioned why Hamida Banu Begum and Hindal Mirza were in opposition of marriage of hamida with Humayun in 1541. According to Gulbadan Begum, Hamida and Hindal were in love with each other. She had seen Hamida in Hindal's palace many times. Though the evidence of their love is just circumstantial.
Hindal's vice-royalty
Prince Hindal was first appointed as a viceroy was in Badakhshan in Afghanistan at the age of 10 years. Hindal was again given the chance of ruling Badakhshan in 1529 by Babur. During his father's death in 1530, he was serving as the viceroy of Kabul when he was just 11 years old. Later, he also served Kandahar as a Viceroy.
When Humayun accessed to the throne, Hindal got the opportunity of treating Alwar and Malwa. In addition to this, Hindal was also granted the province of Ghazni and Mewat by Humayun as his jagir. At the same time, Kamran Mirza was offered to serve Qandahar. In 1541, around one third portion of India was conquered by Hindal Mirza.
Siege of Kannauj
Sher Shah Suri had invaded all the southern countries slowly in 1537. At the same time, the rebellion in the superior provinces were being lifted up by Muhammad Sultan Mirza. Absence of Humayun for a longer time in the province including Jaunpur and Kannauj gave them the opportunity to rule with high boldness.
Hindal Mirza who was commanding at Agra on the order of Humayun commanded to Kannauj to take revolt. Muhammad Sultan Mirza joined with Shah Mirza as soon as he heard about his approach. Both of them started camping on the left bank of the river and tried to restrict the movement of the royal army.
Hindal took the control of Belgram and the connecting countries. then he chased the remnants of their army. He then caught them at Awadh where Muhammad Sultan was concentrating along with his sons and his forces. The army of Hindal Mirza and Muhammad Sultan stood in front of each other for around 2 months untill Humayun left from Mandu to go back to Agra.
Now Muhammad Sultan decided to march out of his channels. He was discouraged due to continuous failure and so began to disperse. Muhammad Sultan Mirza and his three sons, fled to Kuch-Behar. Hindal Mirza went to Jaunpur after that. Hindal left his army and joined his brother, Humayun at the capital after his return.
Rebel in Agra
In 1538 when Humayun came to know that his younger half-brother, Hindal Mirza killed Sheikh Bhul and indicating himself to be the proclaimed Emperor. He did not believe this news at first and without any wait he entered Bengal and moved to Gour. On the other hand Hindal Mirza took the advantage of the season, rejected his post and left for Agra. His absence and death of Hindu Beg gave an opportunity to Sher Shah Suri to cross the Ganges and enter Banaras which resulted in defeating Yusuf Beg. Hindal was just twenty years old this time.
Siege of Sehwan
in the year 1541, Hindal wanted to attack and siege the richer areas of Sehwan in Sindh and thus he was constantly asking Humayun to take the action for this. But Humayun didn't allow him. He was denying for this because Humayun and Shah Hussein had an ongoing debate on the acquisition of some resources. Hindal was given the permission after the debate was over. Shah Hussein was able to secure Sehwan. Humayun when came to know the news of Hindal's march to Kandahar, he left the gardens of Baberlu for a short period of time and moved to Hindal's camp. He reached Pater after 5 days which is situated twenty miles west of Indus to meet Hindal.
Death
Hindal Mirza and Humayun had an idea that kamran Mirza was about to attack on their imperial camp along with his army, so both the brothers established a camp in Nangarhar, Afghanistan in November 1551. Finally Kamran attacked that night with Khalil and Afghani soldiers. This attack was really violent which was continued for some time. Each army defended on their own. However, Kamran Mirza and his army succeeded in entering the enclosure.
All the attackers took to flight. But Hindal got stuck at the edge and fell down. When Humayun asked about his brother, nobody told him the truth. Then Humayun started calling Hindal's name loudly from the height. Still he didn't get any reply even everybody knew about the bad happening of Hindal. At last Abdal Wahab went to search for Hindal on the order of Humayun. But Wahab was killed by one of the men from the enemy's imperial army.
Humayun sent Mir Abdal Hai sent next to get the news of his brother, Hindal. The Emperor Humayun returned to his pavilion with sadness. Mir Abdal was back with the good news and said that Hindal was safe.
It is said that Hindal had visited all his channels when he heard the news of attack on him that night. After that he went to his tent for some rest but he raised suddenly after hearing the sounds of Pashtuns.
They had attacked Hindal on each side on the foot. Hindal stood up and started to fight back but he had just a bow and arrow in his hands at that moment. And the same time his soldiers ran away to save themselves, so none of them was there with him to save him from the enemy. At last he met a Pashtun face to face who killed him finally.
After death
After Hindal was killed and the war was over, Pashtuns presented Hindal's quiver and arrows to his brother, Kamran Mirza. Kamran soon removed his turban and kept it on the ground in pain of death of his brother. For some time Hindal's body was lying unnoticed. One of the servants of Hindal when saw his body in the darkness, he saw that Hindal's right hand was cut off including some fingers in his left hand. His servant Ibrahim carried his body to the prince's pavilion where he covered it with a robe.
Hindal was 32 years old when he died. His remains were first carried to Jui-Shahi and then to Gardens of Babur in Kabul after some time. Ghazni (his jagir) including Hindal's army, wealth and his defenders were given to Akbar. Moreover, his daughter, Ruqaiya Sultan Begum was engaged to Akbar.